High Quality Dentist in Beecroft
Welcome to Beecroft Elegant Dental Clinic. We combine quality and affordable dentistry using technology-led treatments.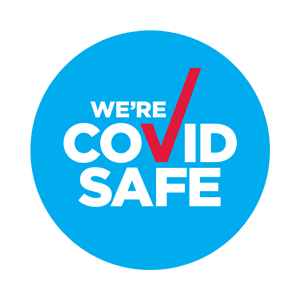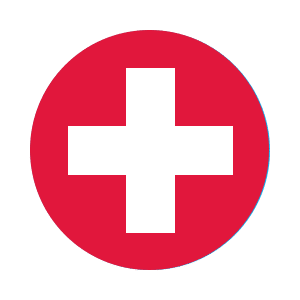 Our Services
We take high quality affordable dental care seriously, which is why we bring you a full-service range of comfortable, convenient dental treatments
Same-Day Crowns
Same-Day Implants
Laser Dentistry
Cosmetic Simulations
Orthodontics & Invisalign
Dermal Fillers & Botox
Our Technology
We offer a wide range of the highest up to date technologies and equipment, allowing our dentists to easily and quickly diagnose any problems you may have and to formulate an effective and timely treatment plan. Our technologies include:
CEREC Same-Day Dental Crowns
EMS Flow
X- GUIDE- Same-Day Dental Implants
SNAP Simulation software
DIAGNOcam
Laser Dentistry
Our Commitment To You
We are proud to be a part of the local Beecroft community and support the people who live here. We enjoy meeting new patients and their families.
We are here for you in an emergency
We offer after-hours appointments
We are open 7 days a week for your convenience
We make quality dentistry affordable
We are committed to our social responsibly and support several local initiatives.
We are committed to being on time for your appointment
Quality Beecroft Dentist
Our expertly trained team are taught to deliver quality experiences for every patient, every time!

Affordable Dentistry in Beecroft NSW
We strive to remain competitively priced without compromising on the quality of service.

Full-service dental practice
We provide our Beecroft patients in NSW with a full range of general, implant, and cosmetic dentistry services and treatments.
About Our Dental Services
Our dentist in Beecroft provides an extensive range of preventative, restorative, and cosmetic dental treatments many of which are cutting-edge, technology-led services to give our patients the best results possible.
Emergency Dentistry
Tooth, jaw and nerve pain are hard to bear and need prompt attention for immediate relief.
Orthodontics
Benefit from the latest braces and clear aligner treatment for kids, teens, and adults alike.
Dental Implants
We combine the latest technology and skill to provide conventional dental implants and same-day implants.
General Dentistry
Our Beecroft dentist provides all the treatments needed to maintain a healthy smile.
Cosmetic Dentistry
We offer high-quality cosmetic dentistry in the Upper North Shore from teeth whitening and dental veneers to anti-wrinkle treatment.
Need a Full-Service Dentist in Beecroft – Call Today (02) 9157 9089
Looking for a quality yet affordable dentist in Beecroft NSW?
Come and talk to the team at Beecroft Elegant Dental Clinic.
Meet the Team
Our ethos here in Beecroft NSW is that everyone should be entitled to first-class dental care no matter what their age or status. Our highly experienced team of dentists and dental assistants ensure that every patient leaves with the quality treatment they deserve and a smile they can be proud of.
We offer our patients the comfort of
The Wand.
The Wand Anaesthesia System is a computer-assisted system for local anesthesia
• More comfortable than the syringe
• Greatly reduces anxiety
• Single Tooth Anesthesia (STA) eliminates collateral numbness
• You go right back to work without a numb face
About Our Dental Practice
Residents in and around Beecroft NSW can benefit from a state of-the-art clinic, fully equipped with everything we need to ensure high standards of oral care. Add to this our highly-skilled dentists and our friendly team, and you are in the best possible hands.
About Our Dental Practice
Residents in and around Beecroft NSW can benefit from a state of-the-art clinic, fully equipped with everything we need to ensure high standards of oral care. Add to this our highly-skilled dentists and our friendly team, and you are in the best possible hands.
Frequently Asked Questions
You talk about technology-led dentistry, how does this benefit me as a patient?
We invest in some of the best technology that makes treatments more comfortable and more convenient for patients and/or promotes speedy healing.
For example, anxious patients visiting our dental clinic in Beecroft NSW can benefit from a dental wand. This provides an alternative to a traditional dental syringe making the process of numbing a tooth more comfortable.
The use of LightWalker provides high quality minimally invasive laser dentistry without the need for sutures. The result is less discomfort and speedier recovery time.
Finally, CEREC technology uses the latest CAD/CAM systems to provide natural, long-lasting, exquisitely made, same-day dental crowns for your convenience.
How many dental professionals do you have working at your clinic?
We have 2 highly skilled dentists working at our Beecroft dental practice. In addition, they are supported by 2 highly experienced dental assistants.
How can I pay for treatment?
Patients visiting our dentist in Beecroft can benefit from a number of ways to pay including cash, credit cards, ZIP Pay and HICAPS. But in addition, patients can also take advantage of the National Dental Plan. This allows you to spread the cost of certain dental treatments, interest- free, over a number of weeks or months.
What insurances do you accept?
The team at Beecroft Elegant Dental Clinic accept all valid health insurances for your convenience. In addition, we also accept a variety of vouchers so talk to us at the time of booking about how you can save money on your Beecroft dental treatment.
Are you currently accepting patients and if so, where from?
Yes, we are currently accepting new patients. Many of our existing patients come from the 2119 Beecroft area, however, we regularly see patients from surrounding suburbs in the Upper North Shore as well as the local areas of Hornsby Shire and the city of Parramatta.
Do you offer clear aligners?
Yes. We provide Invisalign® clear aligners for those people in and around Beecroft NSW who are looking for a discreet way to straighten teeth.
Note: Any surgical or invasive procedure carries risks. Before proceeding, you should seek a second opinion from an appropriately qualified health practitioner.